Kids on Vacation: Loon Lake
Our ride to Loon Lake began with the cabin road climb: three hundred meters long at an average gradient of 18%, all gravel. Across Highway 31, Hansen Rd led us through a handful of small homes on large lots along a grated gravel road. Abandoned mineshafts poke out of the ground in between horse pens lined with wire fences.
Above the houses starts the rocky climb. The narrow trail seems to be maintained only by ATV, equestrian and wildlife traffic. More mineshafts can be seen although you'd likely miss them as you deke around soft spots and bear dung along the trail. About a dozen switchbacks take you up the West Kootenay valley wall, spitting you out on a plateau before sending you down to the lake.
---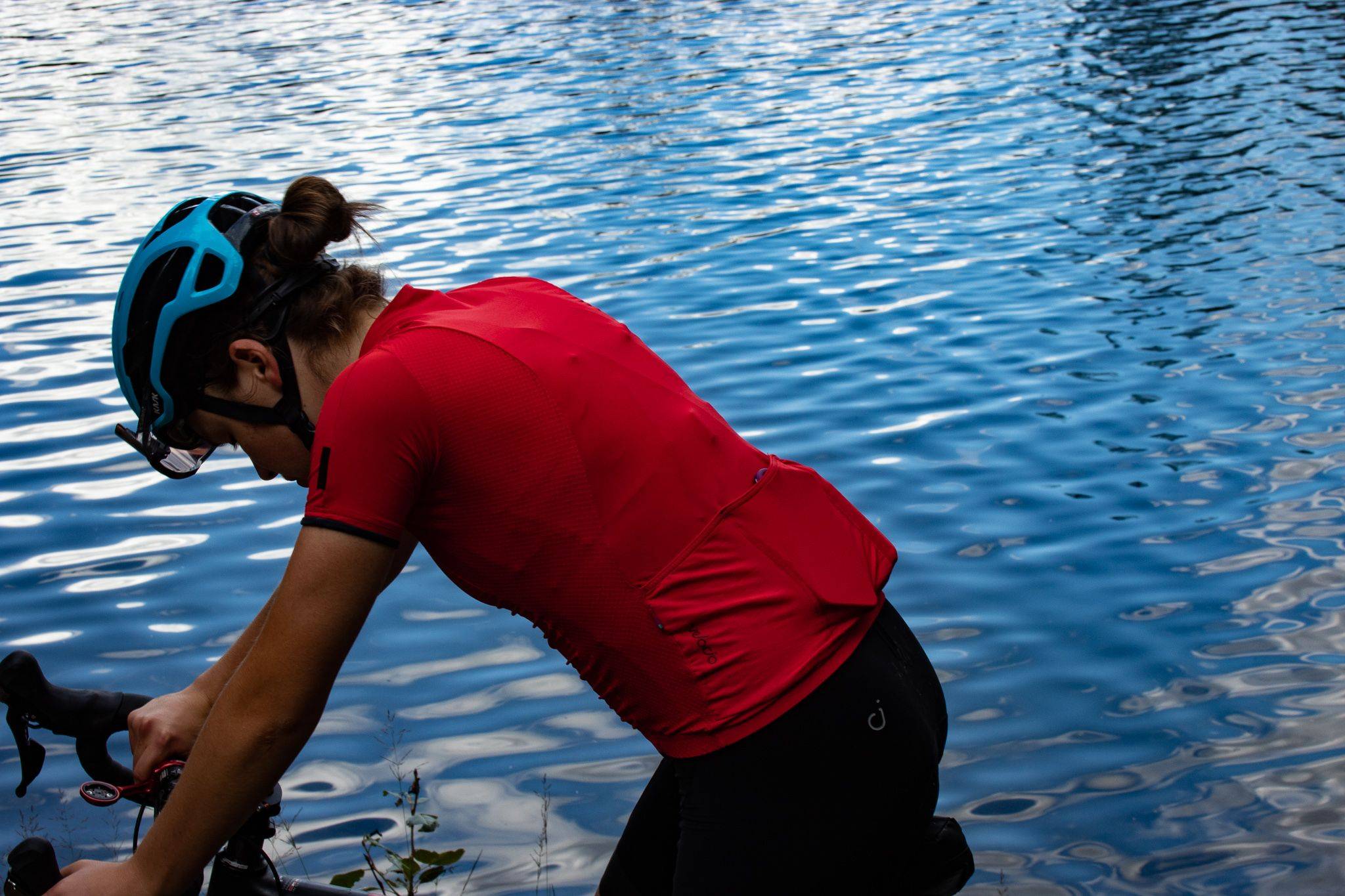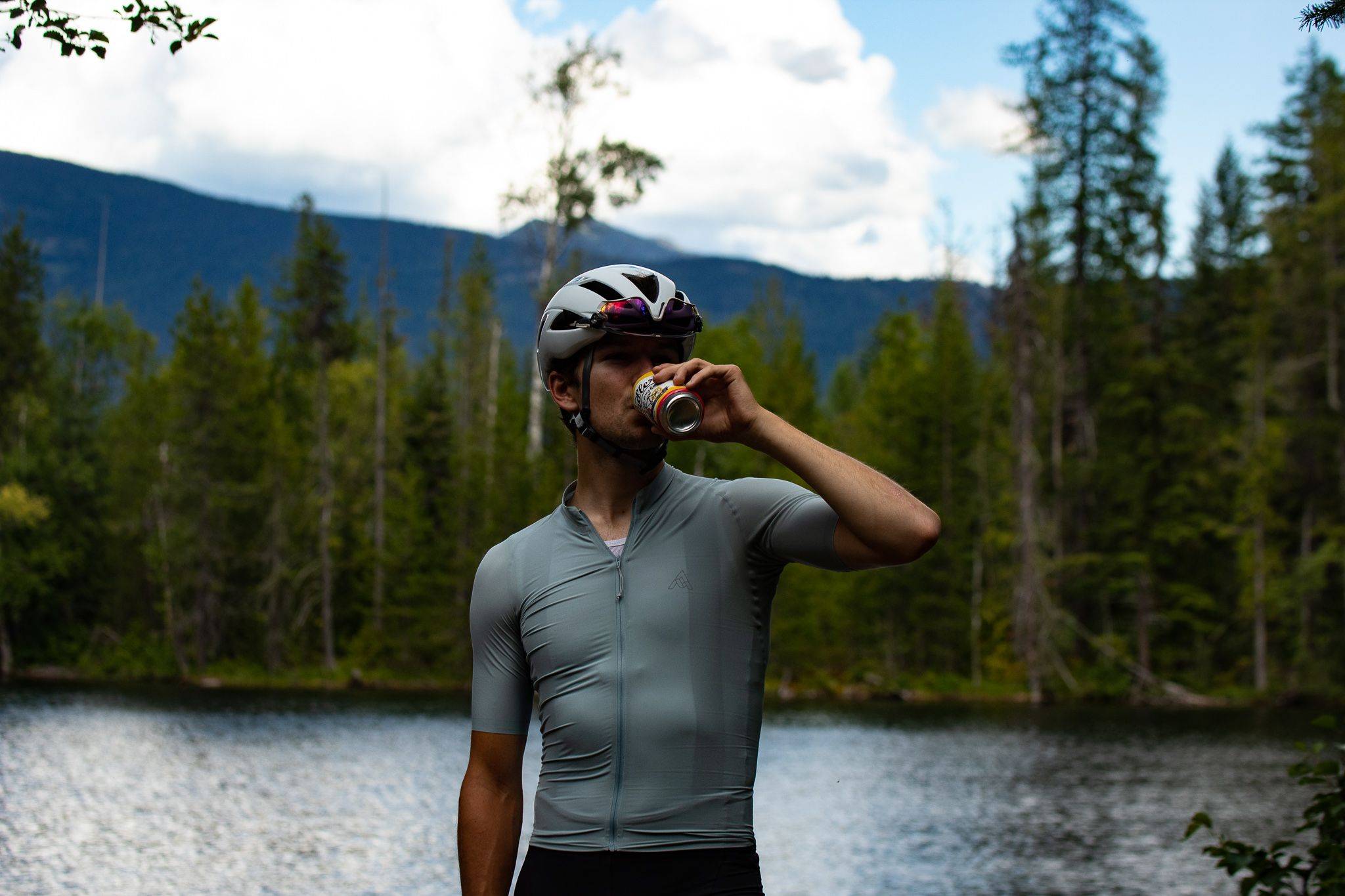 The lake is calm with lots of tree cover. A couple cabins are perched on the lake, explaining the distant sounds of chatting and laughter in the air. We made a pitstop for a radler by the water. The absence of mosquitos and black flies was a bonus.
Backing down the trail was a ton of fun. We let a few pounds out of our tires and rode fast lines down the mountain side. Ten kilometres later down the trail we were back in relative civilization, sitting outside Betty-O's. Located in "downtown" Ainsworth, Betty-O's is an all-in-one, All-Day-Breakfast, Ice Cream, Taco, Panini-serving converted-school-bus-stationary-food-truck. One extra-large scoop of mint chocolate chip ice cream each later, we rolled back to the cabin and hopped in the lake.
---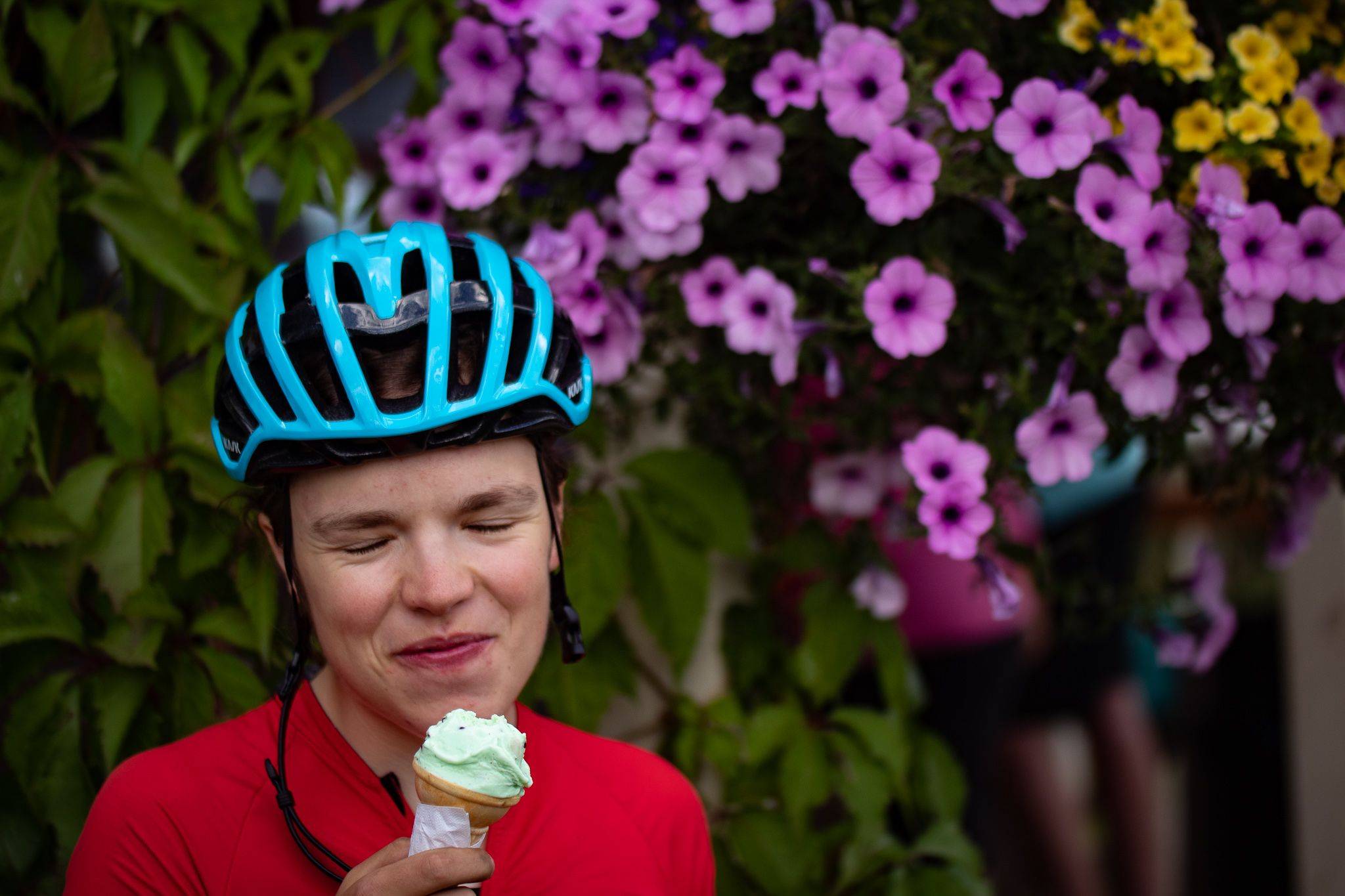 ---