Getting Started with ZWIFT; The 5 Things you need to ride indoors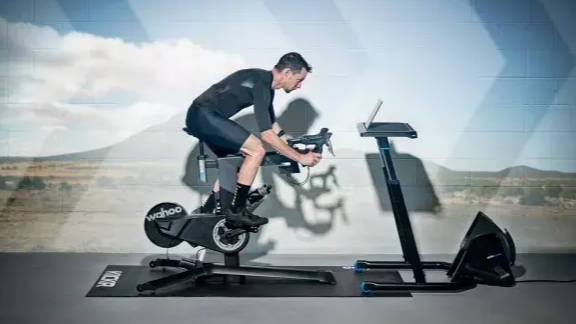 Indoor cycling used to be simple. Get a set of rollers or a turbo trainer, attach your bike to it, and pedal by yourself in the garage. Now Zwift is taking the indoor cycling world by storm by giving riders the chance to immerse themselves in a virtual universe and train more efficiently than ever. Are you thinking about taking the plunge and investing in a dedicated indoor setup? Have you been thinking about building your own pain cave? We have put together this guide to get you started.
                                            What is Zwift?  

Thanks to the virtual riding community Zwift, riding indoors is no longer a tedious, mind-numbing chore. In fact, it's quite fun.
You've likely heard or read about Zwift's innovative video-game-like setup. You pedal along a virtual tarmac, over challenging and fun terrain alongside other riders from across the globe. The virtual world encourages you to ride longer — and often with more intensity — than you would normally do on a trainer. No stop lights, no cars, no flat tires. Just the fun part.
Zwift's virtual environment allows you to tailor your indoor riding experience. Want to race? You can do that. Want to stick to a training plan? Yep, that's an option. Just want to go out for a ride? No problem. Zwift is all about you.
1. Choose a trainer
The best way to enjoy your indoor riding is with a direct-drive smart trainer. Direct-drive trainers are better able to simulate steep gradients and offer better support for higher wattage outputs because there's no risk of the tire slipping on the trainer during sprint efforts.
2. Choose the right cassette
Some of the direct-drive trainers do not come with a cassette so you will want to ensure you pick the right one for your bike.
  3. Accessories
Take your indoor riding to another level with these must have accessories.
4.What to wear?
Indoor riding can get extremely hot and sweaty so we recommend some specific kit to ensure you stay as comfortable as possible.
5. Connecting your set up
In a previous post we talk all about the different set-ups and breakdown how they interact.
See that article here
---