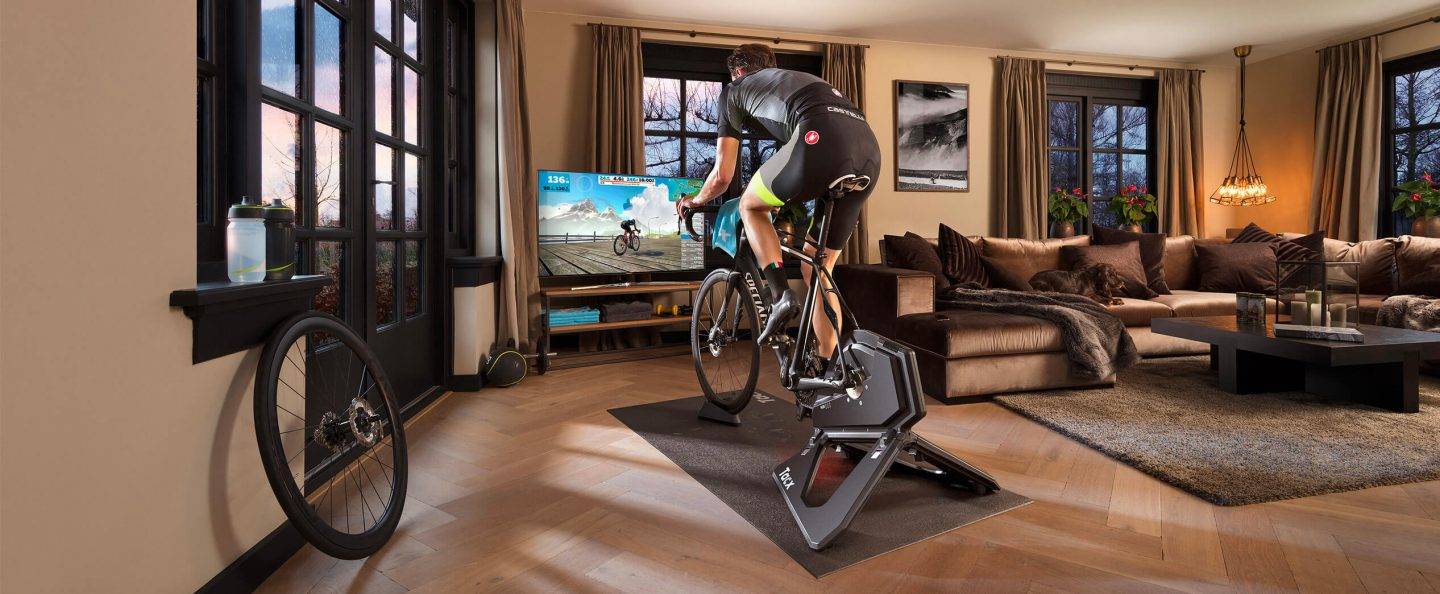 Seen as a badge of honour to brag about the epic conditions you rode in over the weekend we've decided to not give into the peer pressure and go with something a lot more...comfortable. We choose Zwift
Serious cyclists know that time spent off the bike is time spent getting slower -- or, more optimistically, time that could have been spent getting faster. In a sport where consistency is everything, that's not good news.
Thankfully, with the right equipment and the right guidance, your "off" season becomes an opportunity to get healthier, get stronger and, most importantly, get faster.
The Trainers
As indoor training moves into it's fifth year of being the popular winter training choice of the northern hemisphere, we've seen the rise of three major brands, Tacx, Wahoo and Elite. Each company starting out with a flagship unit and moving into more affordable options.
For years a wheel on trainer was the way it was done, now we've lost the rear wheel and attach the bike directly to the axel and cassette built into the trainer. It gives the most interactive and real outdoor feel you can experience from your living room.
These "smart" trainers have changed the way we interact with an exercise machine, interacting with software specifically developed for them they change resistance and create an interactive experience similar to that of simulator or video game. Gone are the days of changing the resistance against your rear tire or cranking the knob to 11. Simply plug in and spin.
Miscellaneous accessories
If you're training indoors you'll be doing an awful lot of sweating, and it's best to think about that up-front. Sweat can actually destroy the stem, handlebars and bearings at the front of your bike. Protect them with something like a towel or bike specific covers.
A fan and fresh air source is a must, try and put yourself next to a window or in a hallway. Try and stay away from a den or windowless room, you'll be adding tons of moisture to the air and that can lead to much more costly repairs.
From here all you need is your shoes, your cycling kit(we suggest keeping your top light), lots of water and your bike.
The Software
If you ride a bike chances are you've heard of Zwift. The indoor online simulator that takes outside terrain and simulates it through your trainer while you ride amongst thousands of real world riders. Mind you it has to be a "smart" trainer, these days it's rare to find a "dumb" one.
The Zwift membership is $16 a month, however being that most people use it seasonal the price isn't much more than a Netflix subscription...oh you might want one of those as well.
Expensive and Budget set ups
Like anything there's a couple avenues you can go down when you're getting yourself set up for training.
The all out set up:
---