Kids on Vacation: Riondel
If you're exploring the Kootenays, some friendly stranger (or a few friendly strangers by our count) will inevitably let you know that the Balfour-Kootenay Bay ferry is the longest free ferry in the world. As kids on vacation, "free" is a powerful word, and the promise of new roads and less traffic on the Eastside of Kootenay Lake was enough to spur a trip across the water.
As is the case in most rides involving a ferry schedule, we ended up hammering from Ainsworth to Balfour, catching the tail end of the queue to board the Osprey 2000. With a thirty minute effort in the legs, we agreed that our work for the day was done and we could focus more on soft-pedalling and sightseeing.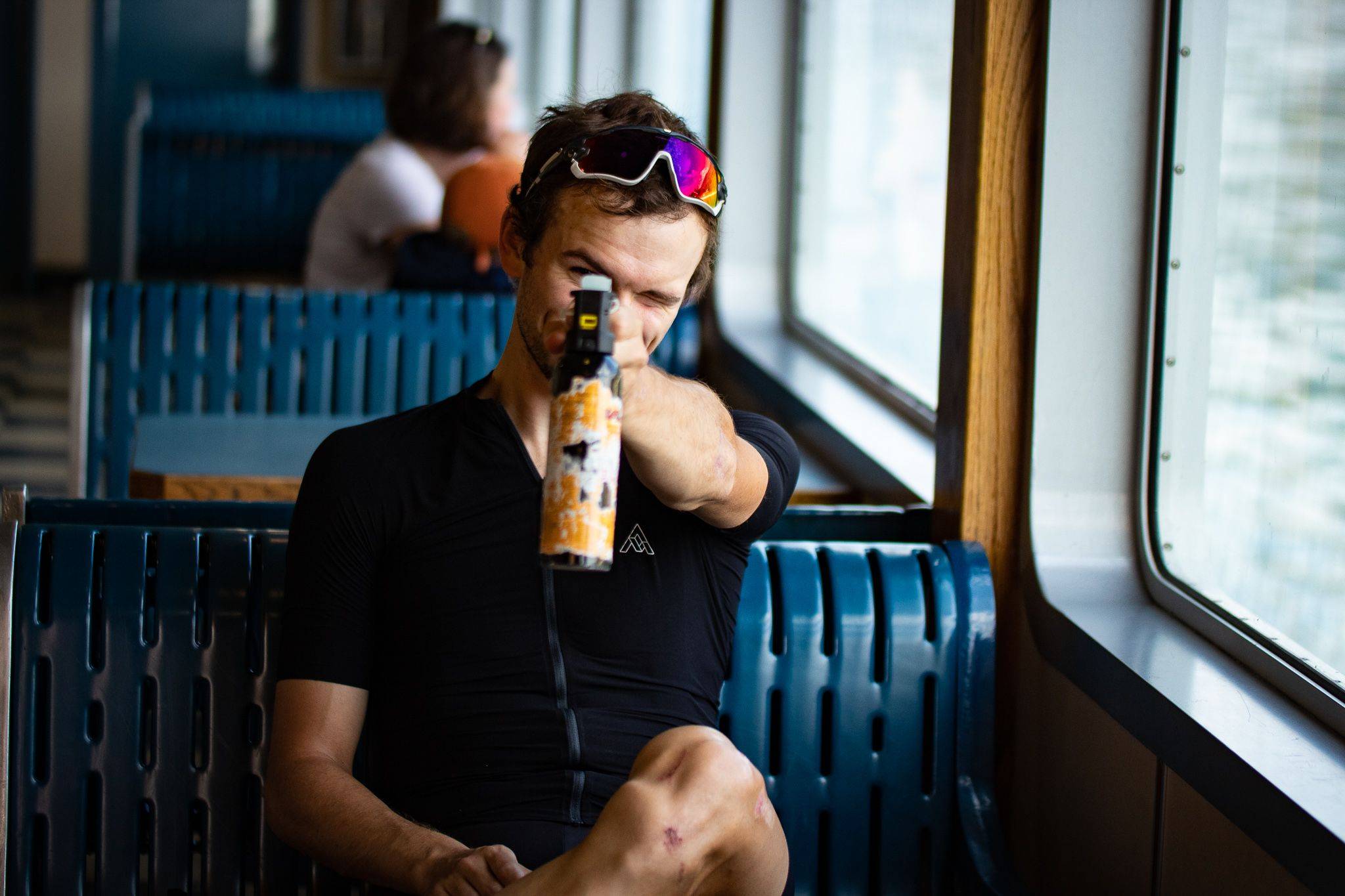 Our first stop was the Ashram temple, where lunch is $13 for a full buffet of locally-sourced lunch. The main talking point is undoubtedly that the lunch, as well as all other meals served at the temple, are completely void of talking. The only sounds are of metal cutlery on porcelain plates and of the kitchen staff behind swinging doors.
We continued to Riondel (Population: 253) to find the remains of the Bluebell Mine, a former zinc, lead and silver mine, now filled in with the original signage adorning the shafts. The shallow gradient down to the lake leads to a large abandoned wharf built up on the side of the bay. We climbed up onto it, had a bar, and then headed back towards the rocky trail, that turned into a gravel path, that turned into a cracked road back to the ferry.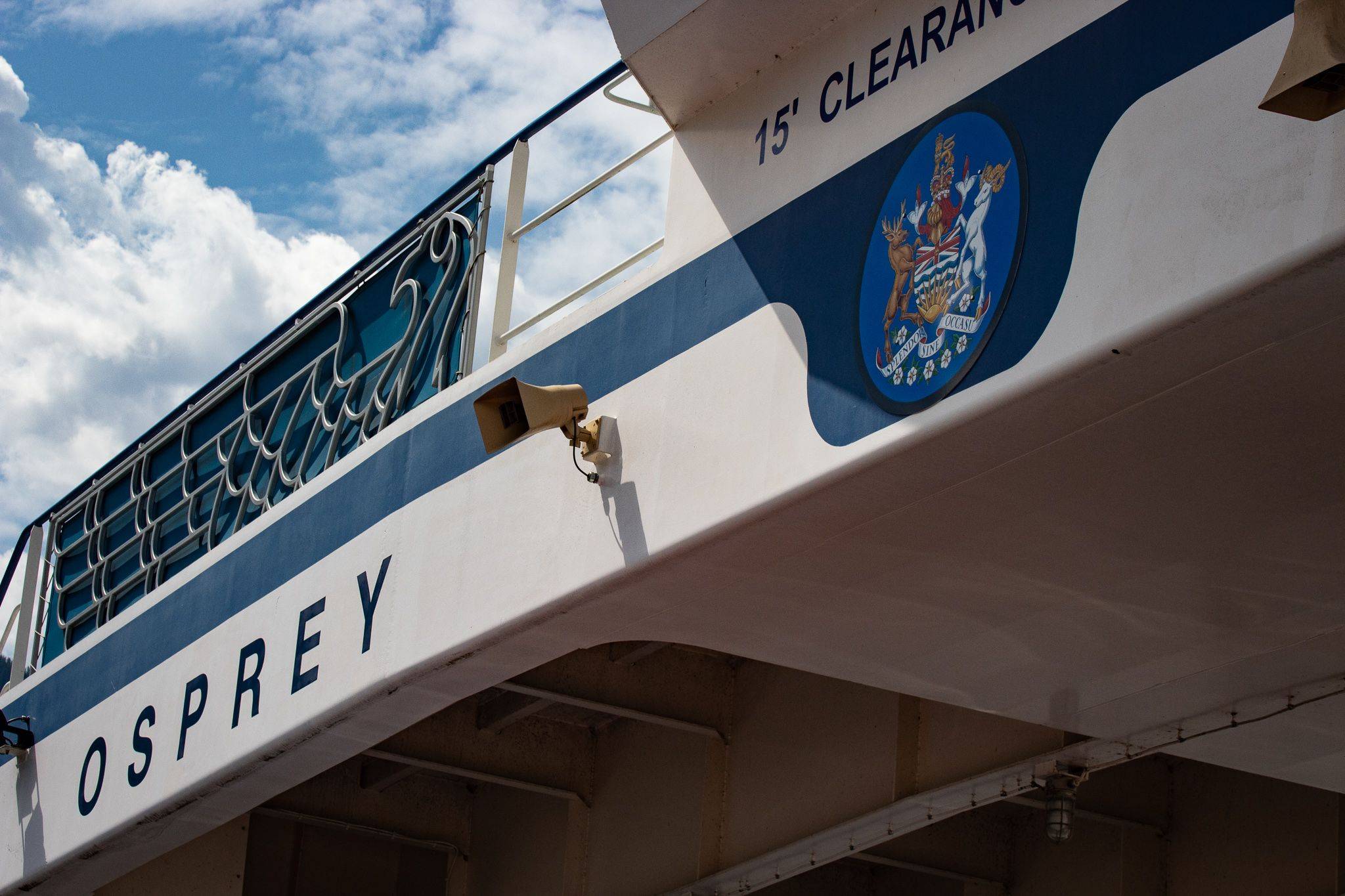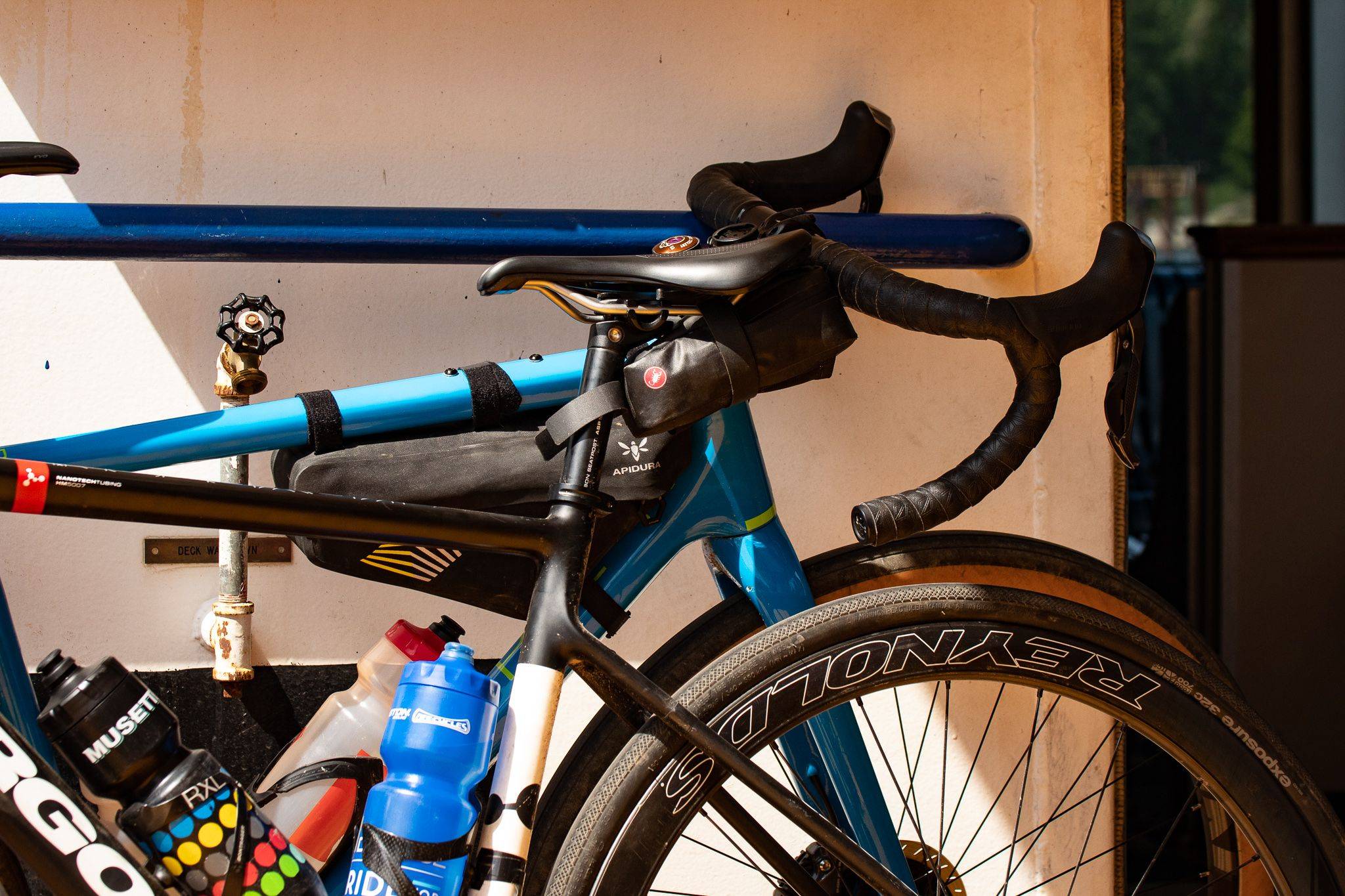 ---
The heat picked up, the wind died down, and we made our way back to Kootenay Bay to grab the ferry back to the West side. With fifty minutes to kill, we once again found ourselves sitting underneath a shady tree eating ice cream, and talking to locals.
---
---
---