Getting Lost on Salt Spring Island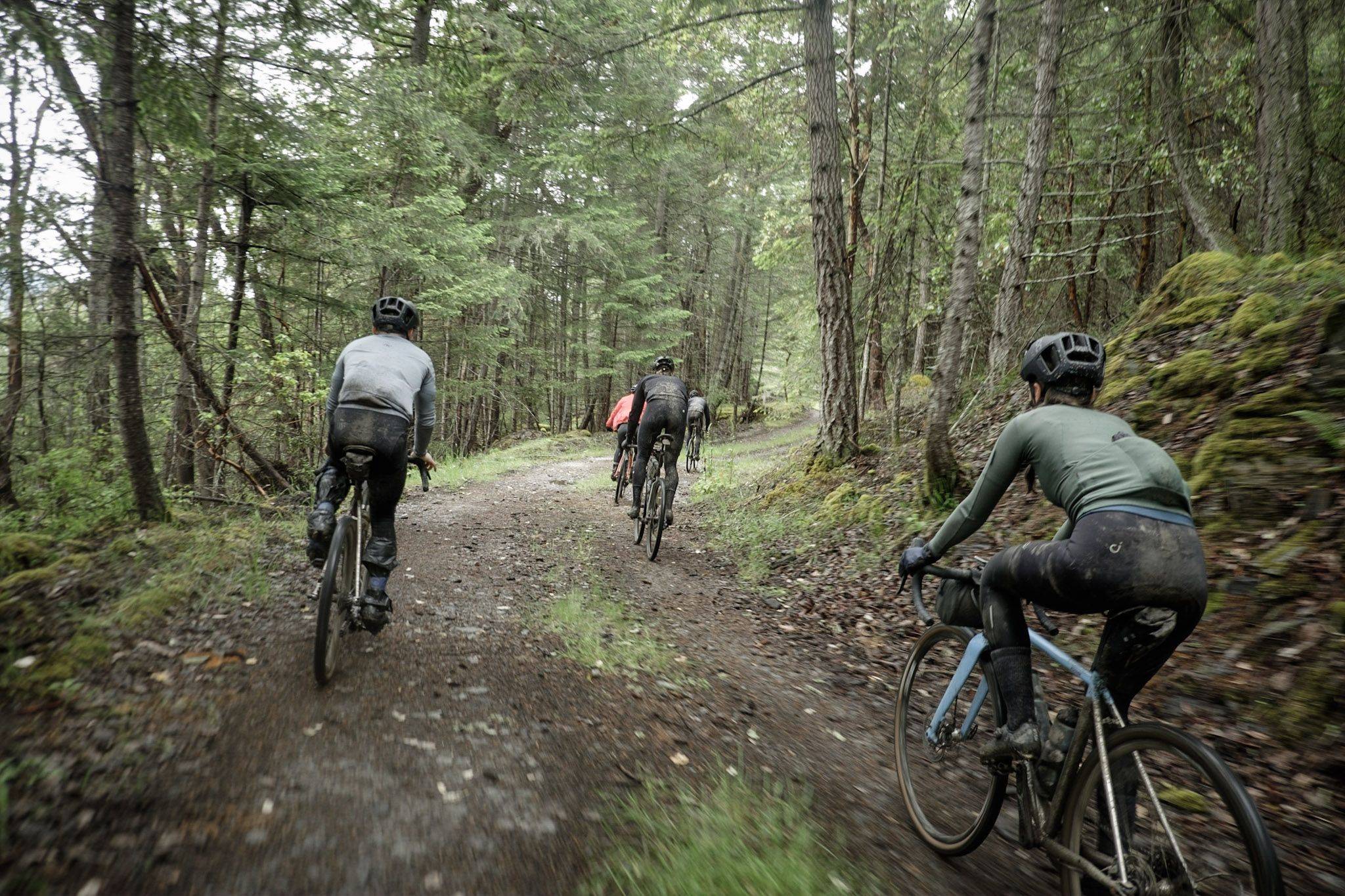 Getting Lost on Salt Spring Island
Stories / Published: Jul-5-2019
---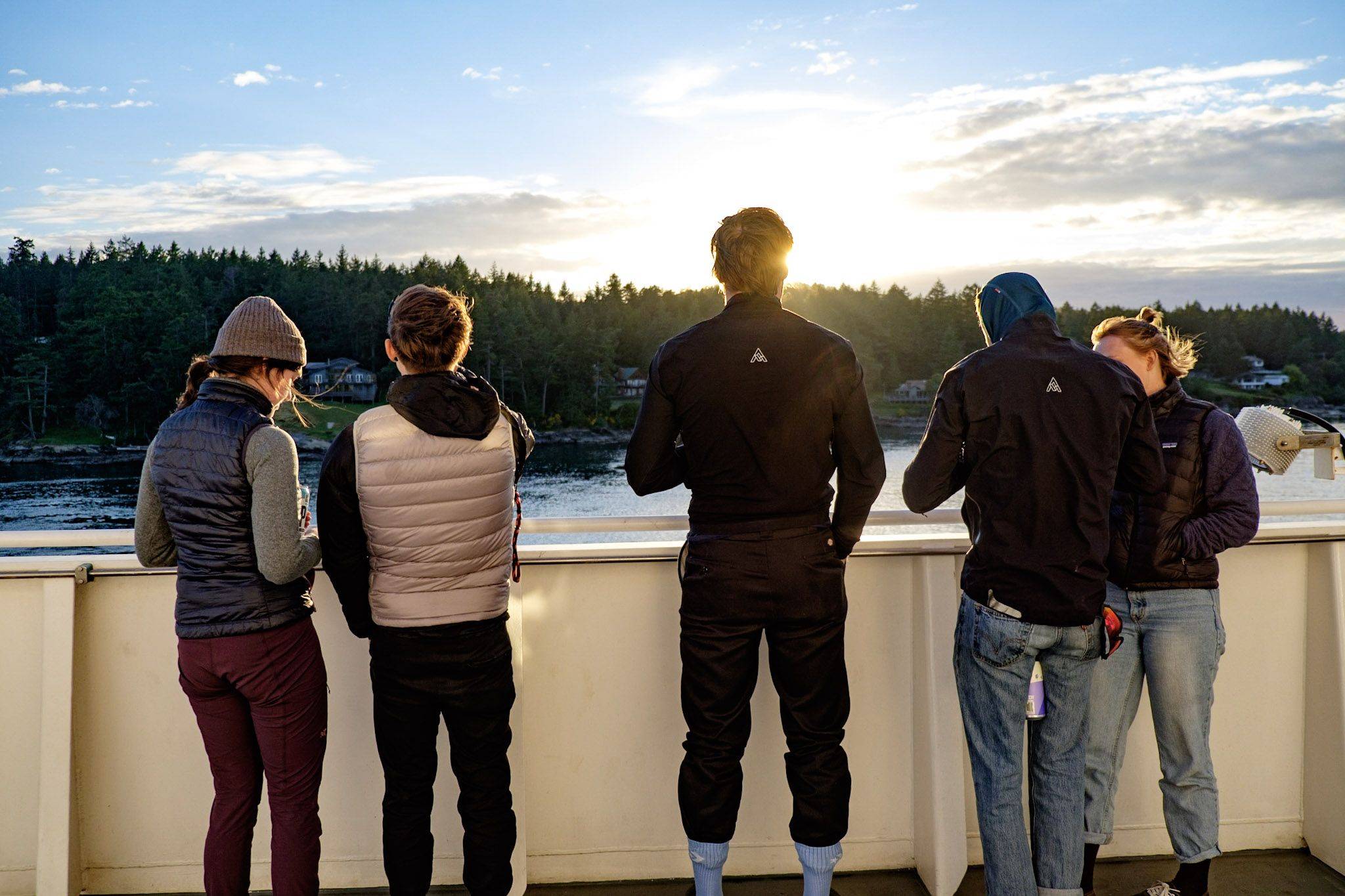 (Left to Right) Christie, Alex, Kevin, Connor & Claire.
Somewhere in the Trincomali Channel.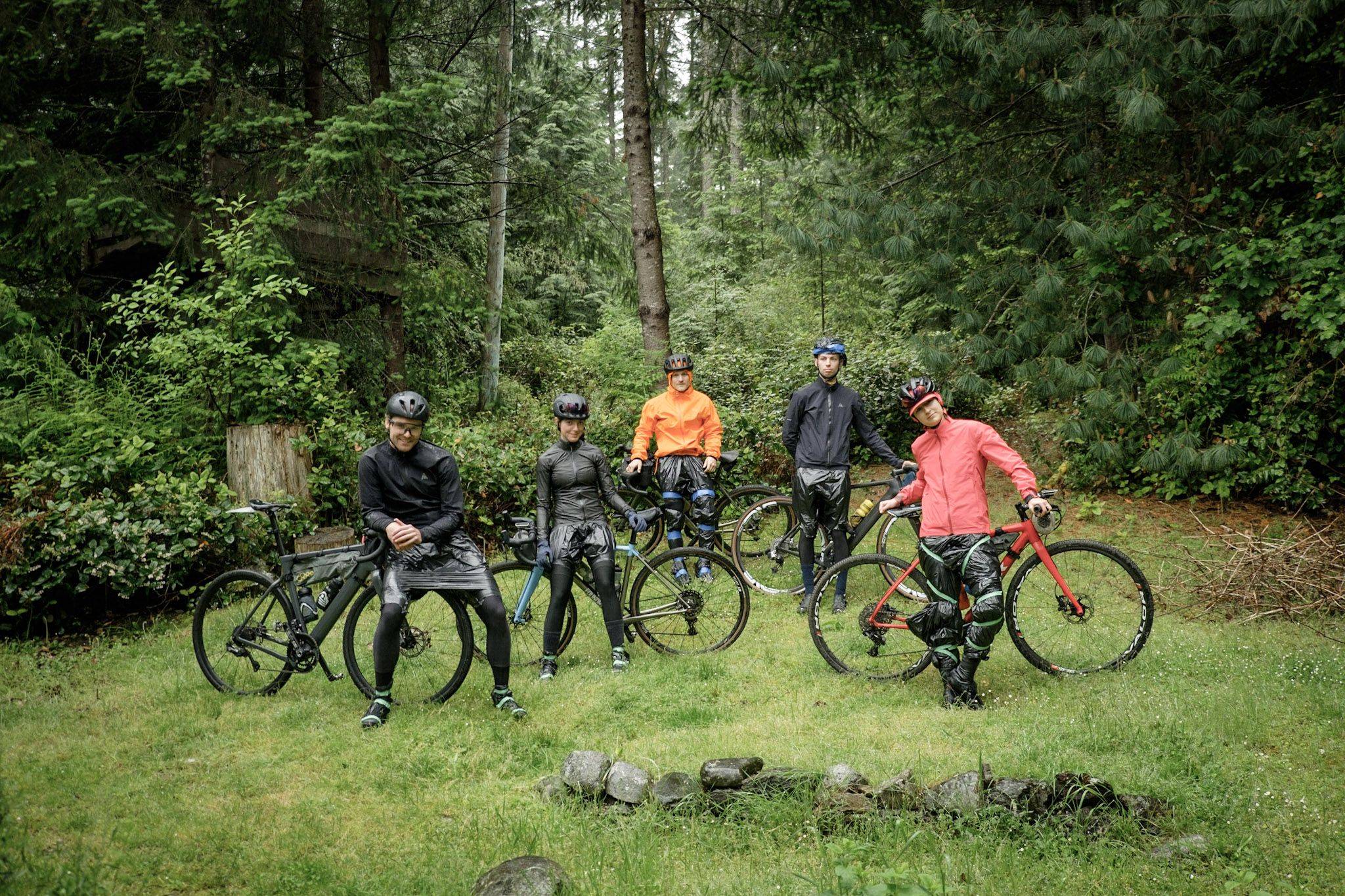 It rained, and we weren't ready.
Queue super secret prototype rain bibs (aka Glad Strong garbage bags)
---
Mid-ride.
We weren't quite lost at this point.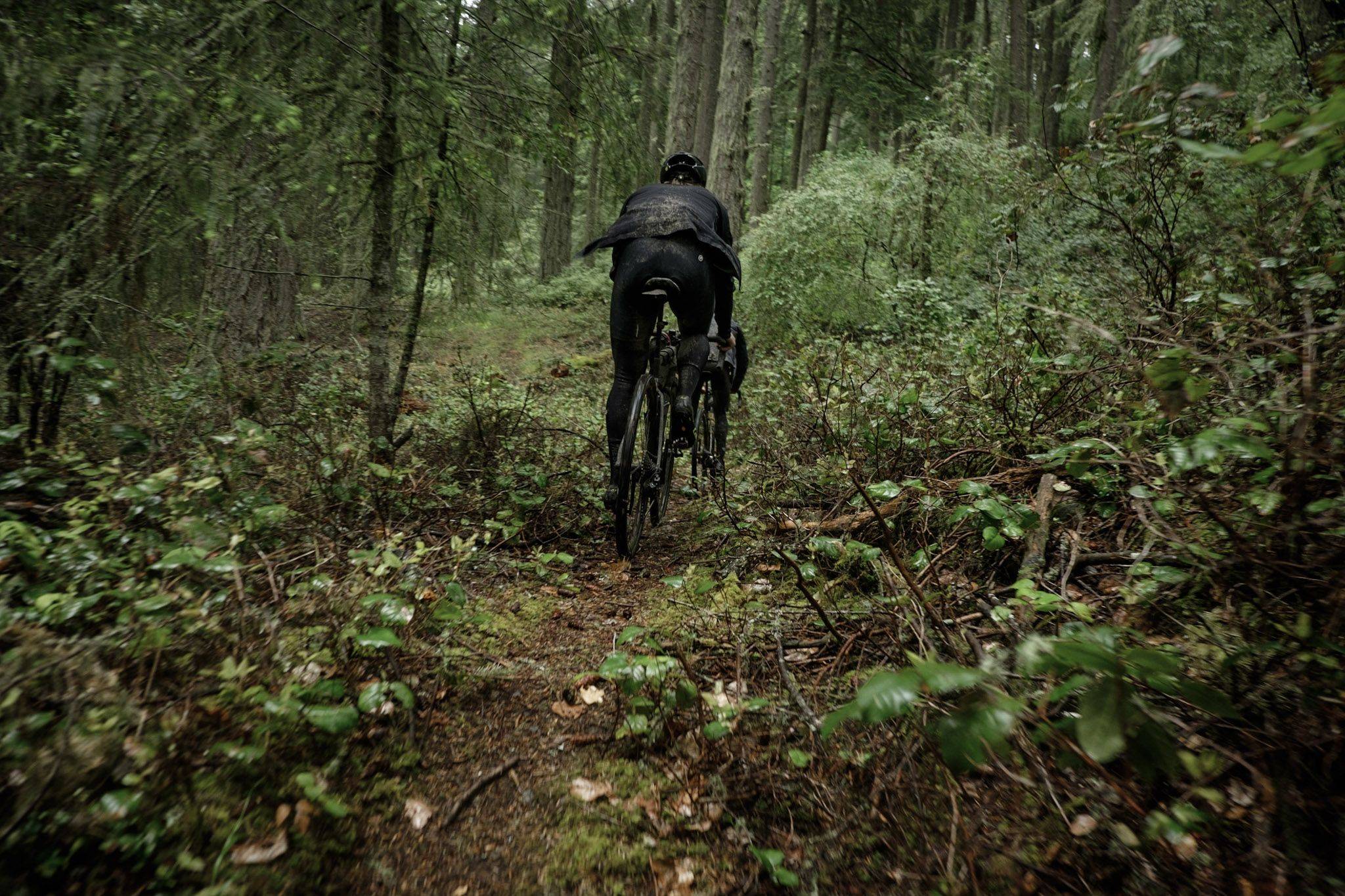 Still on mostly rideable terrain, and still not lost.
---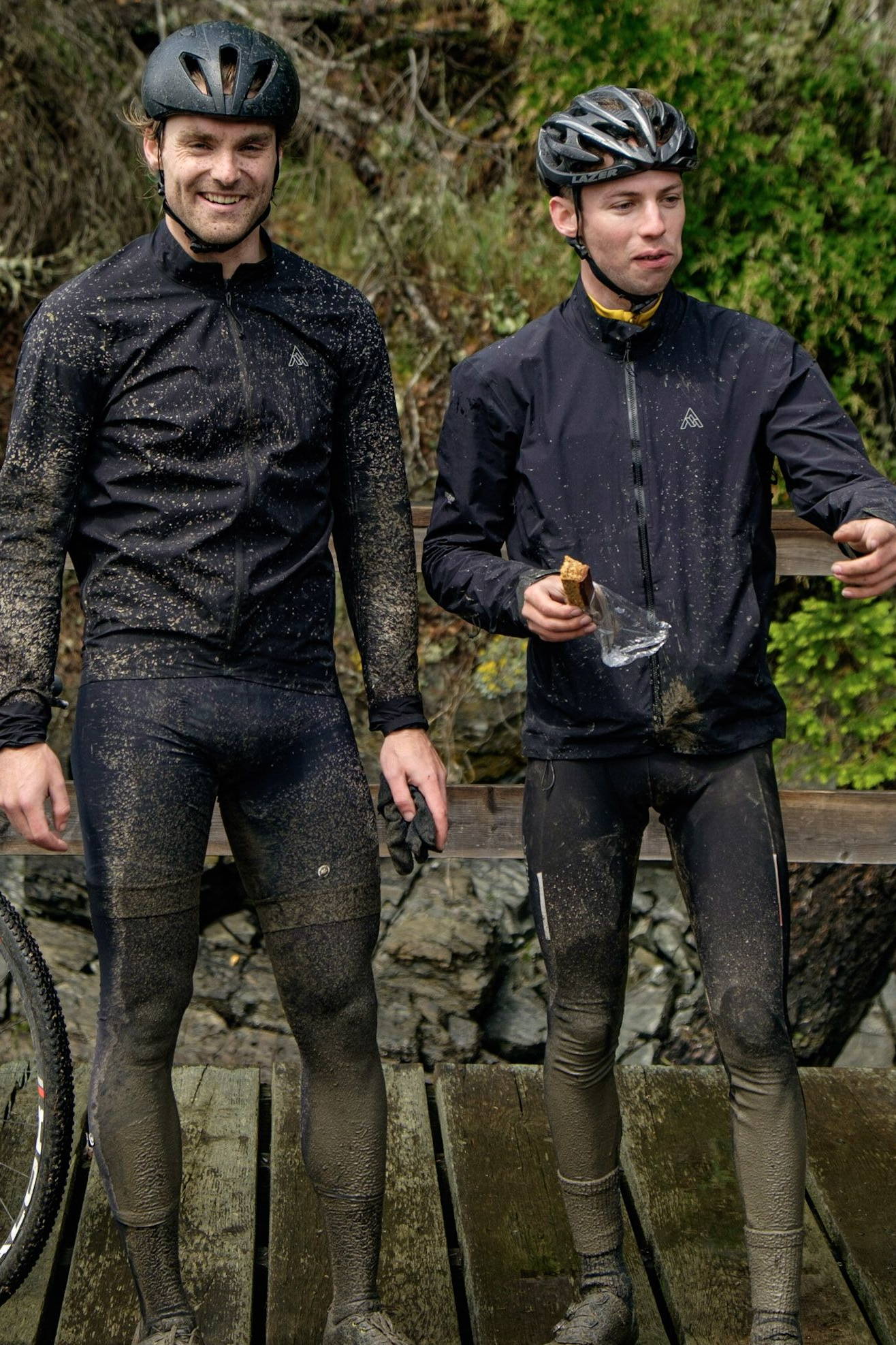 Kevin and Connor.
Mid-ride snacks, docks & cougar scares.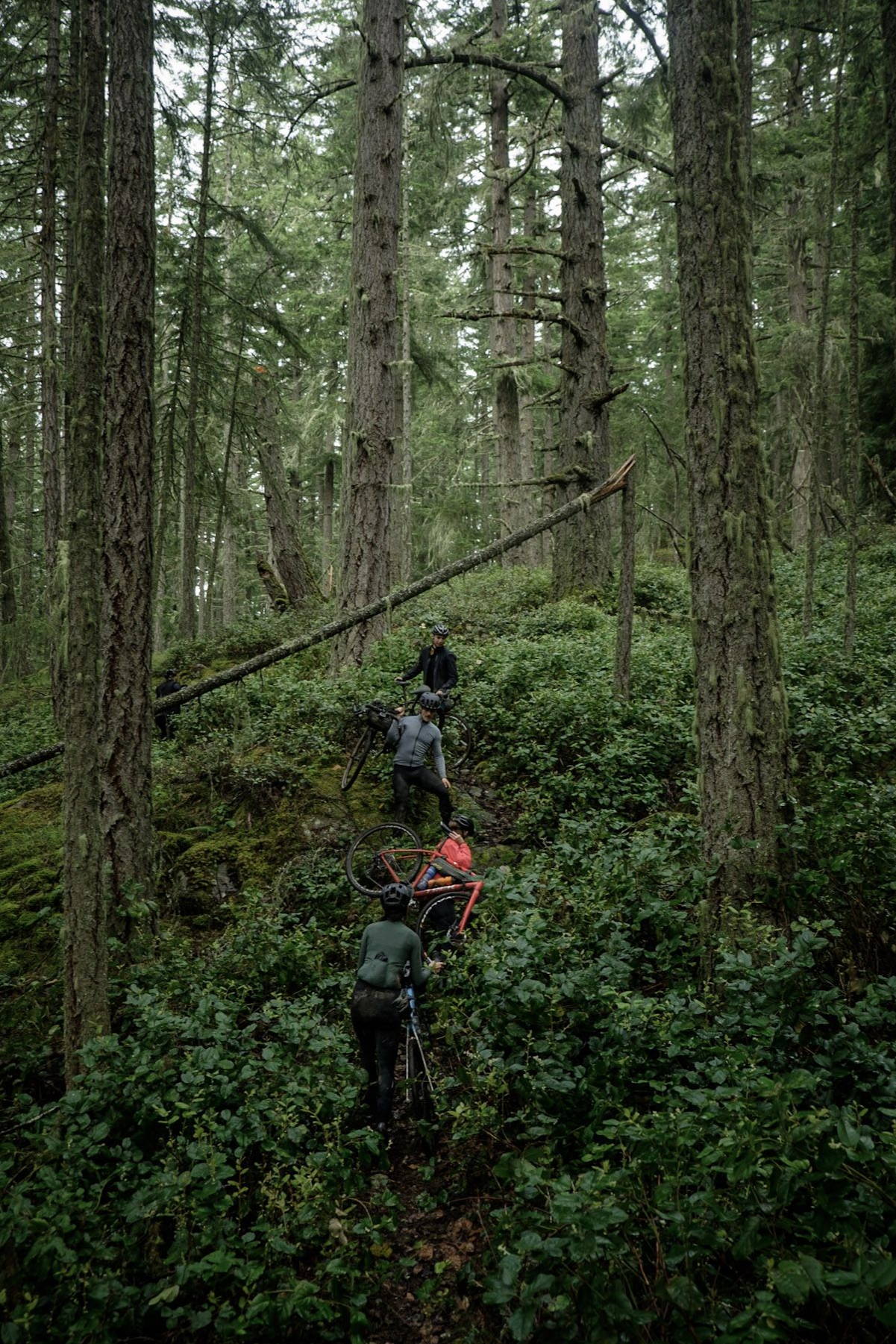 We're lost now.
This part went on for about two hours.
---
---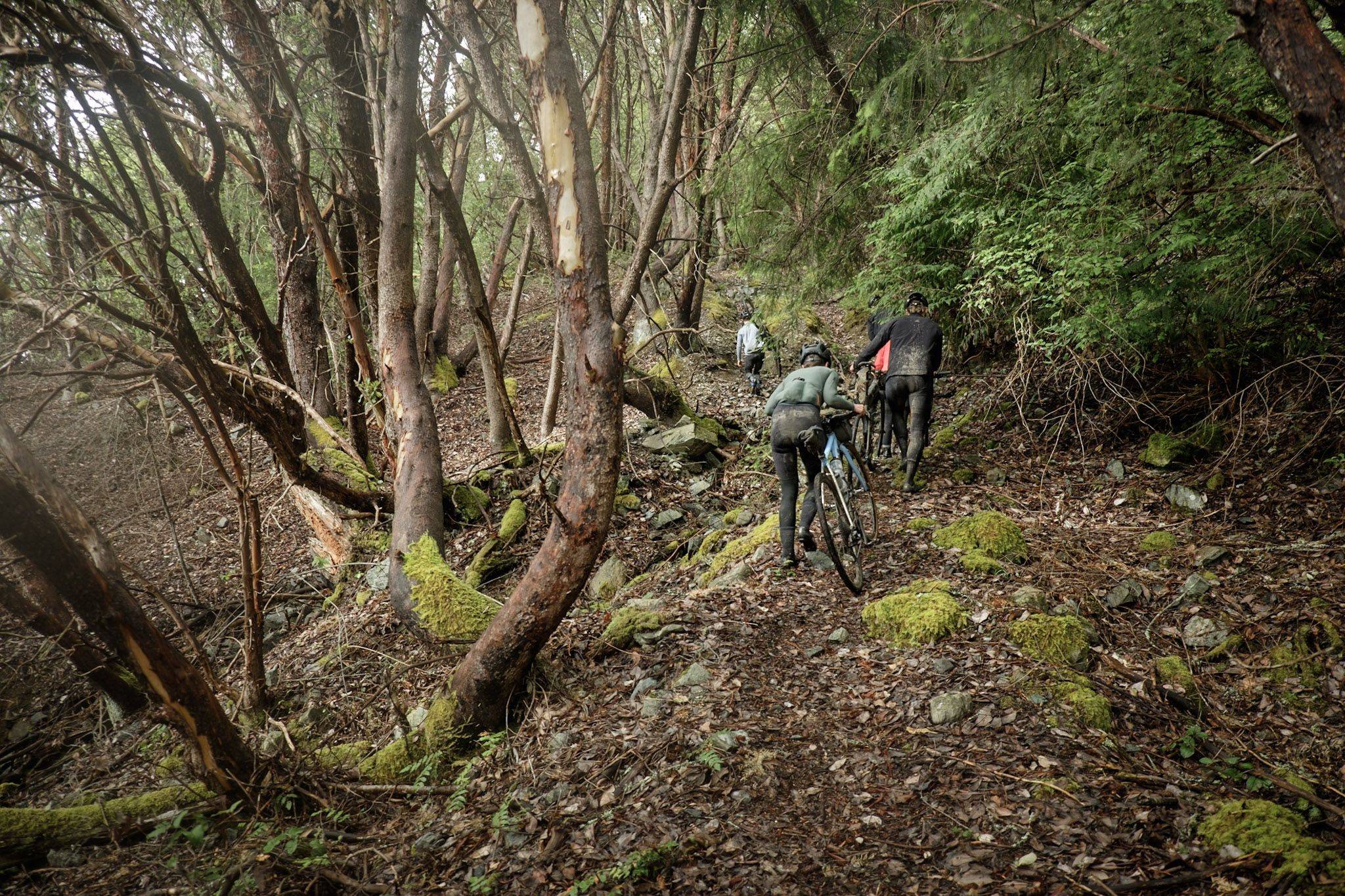 More of this. We fell over, and we pushed our bikes up things.
We learned that Google Maps is not always the best route planner.
---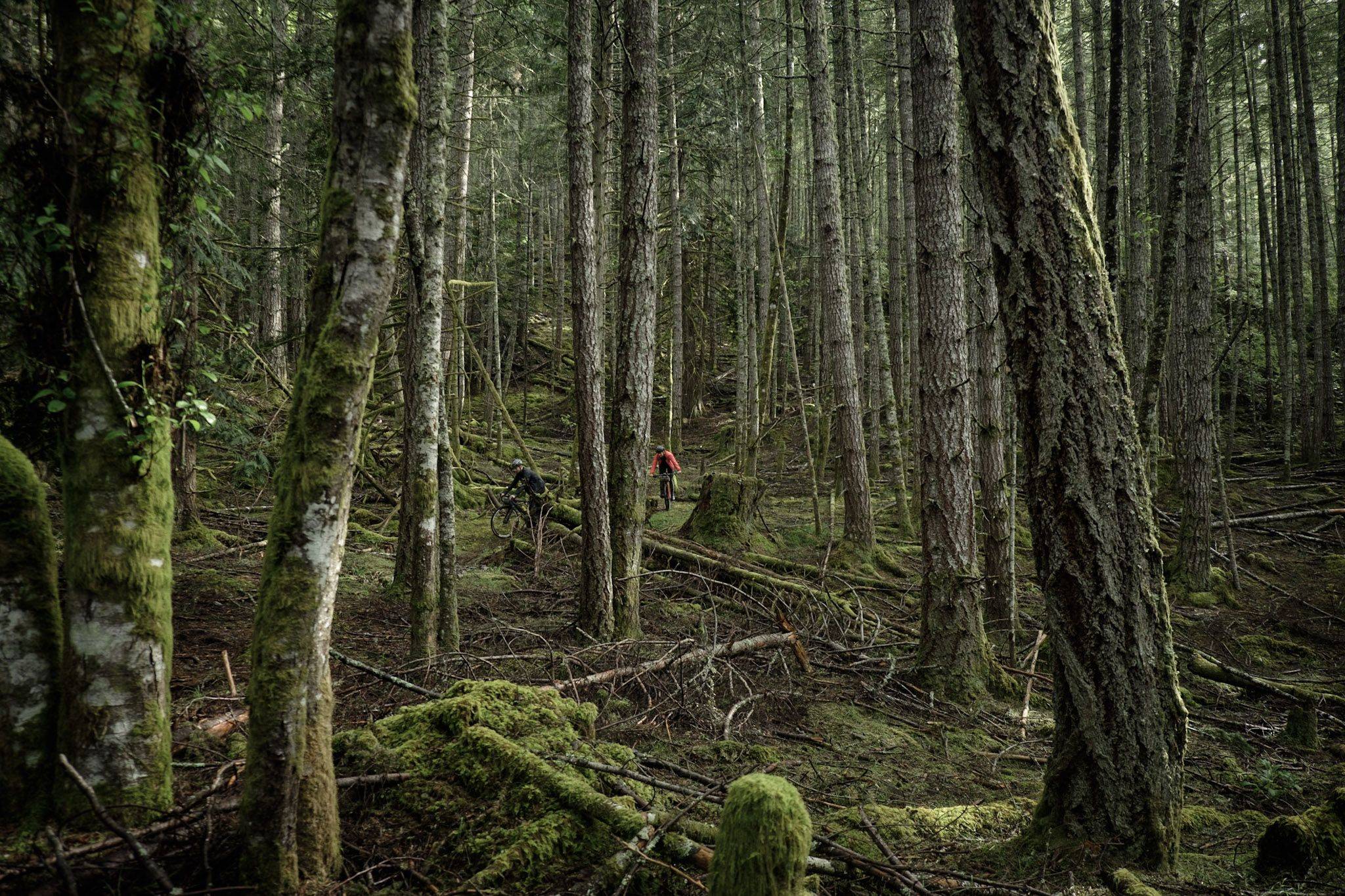 We tried to ride a lot of this.
Back to hike-a-bike.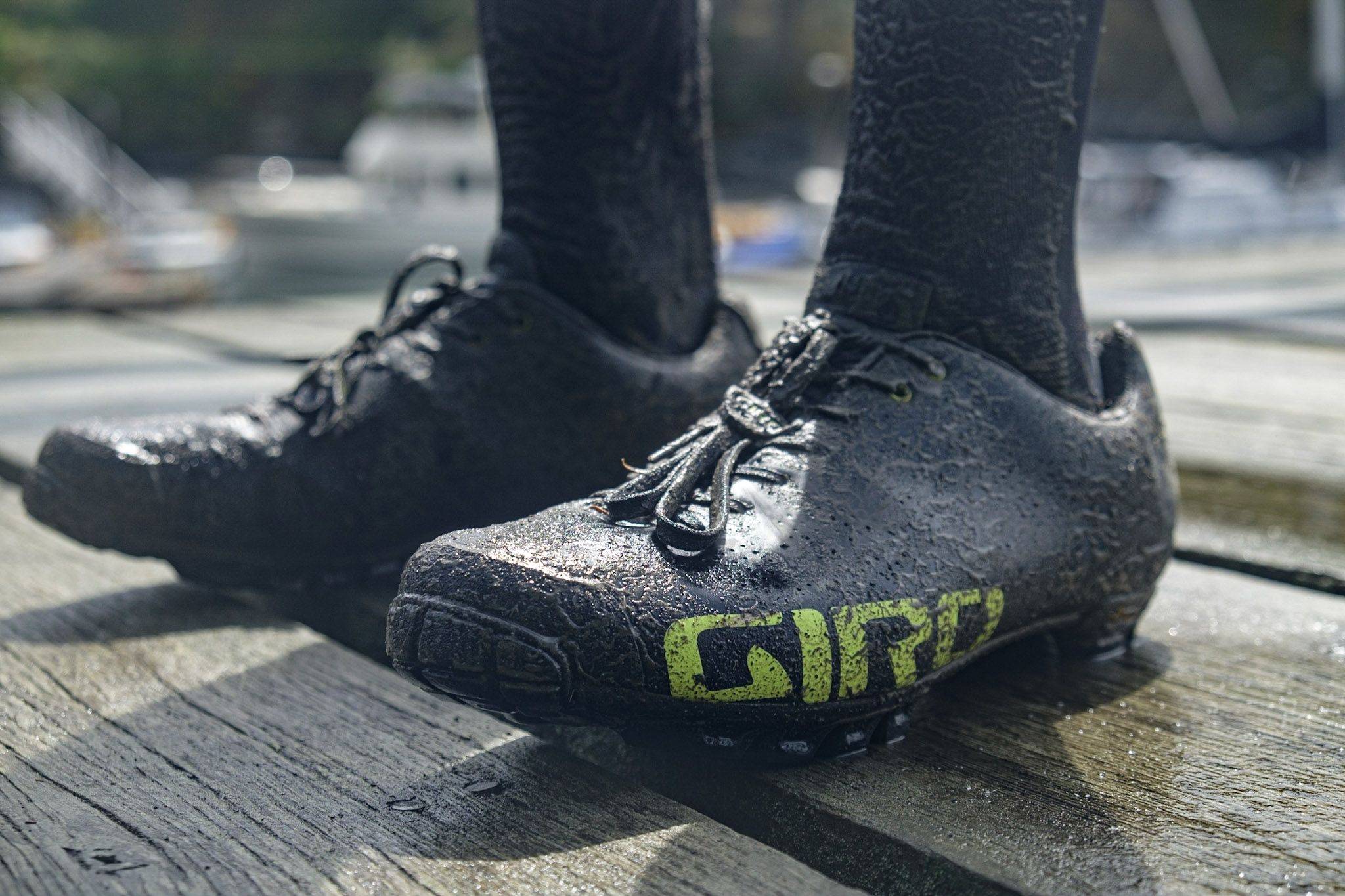 We probably could have used some shoe covers.
Our super secret prototype rain covers didn't make it through the day.
---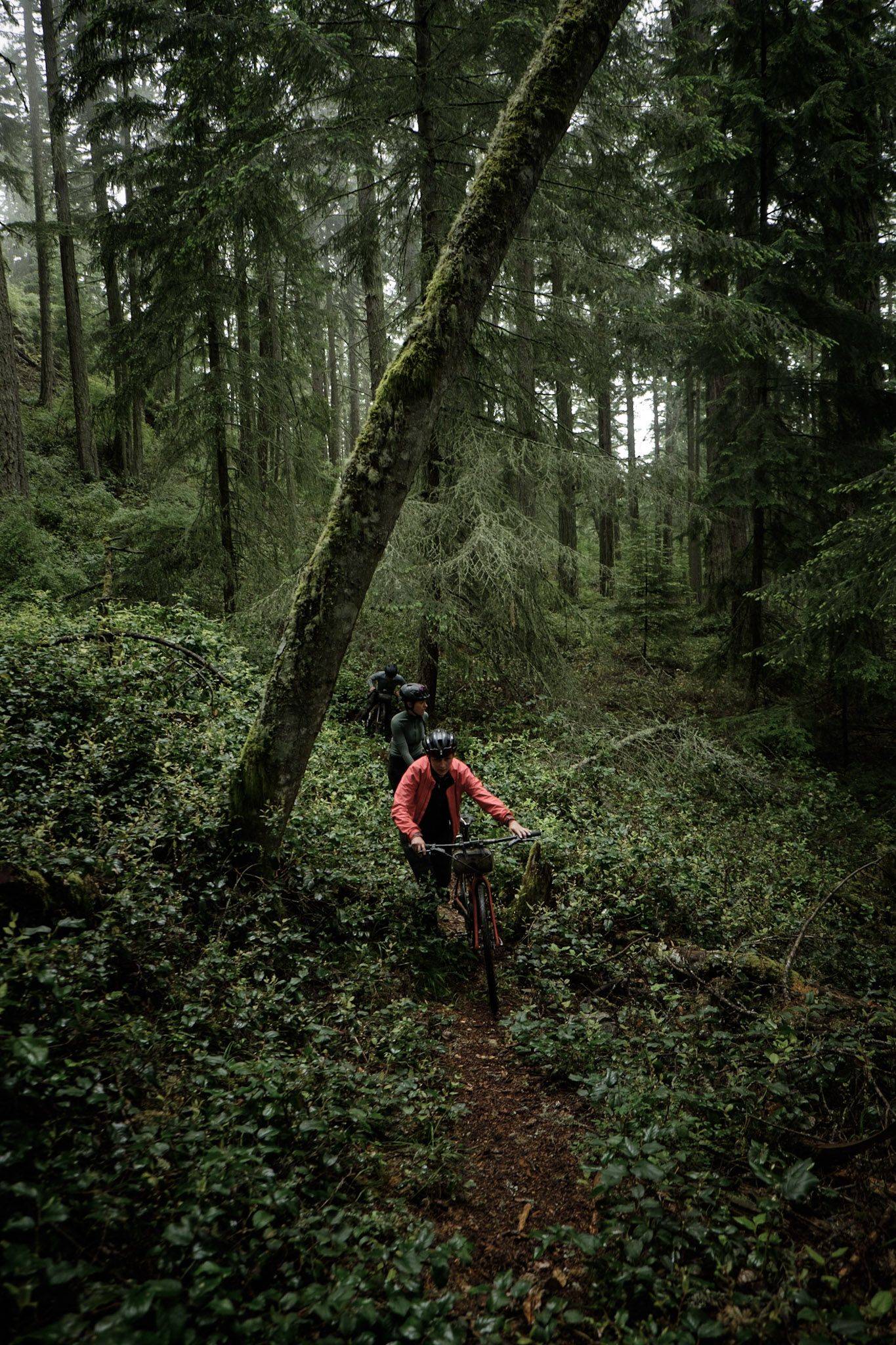 At this point we're really just hoping to find some trail markers,
or a road, or any indication that we're headed in the right direction.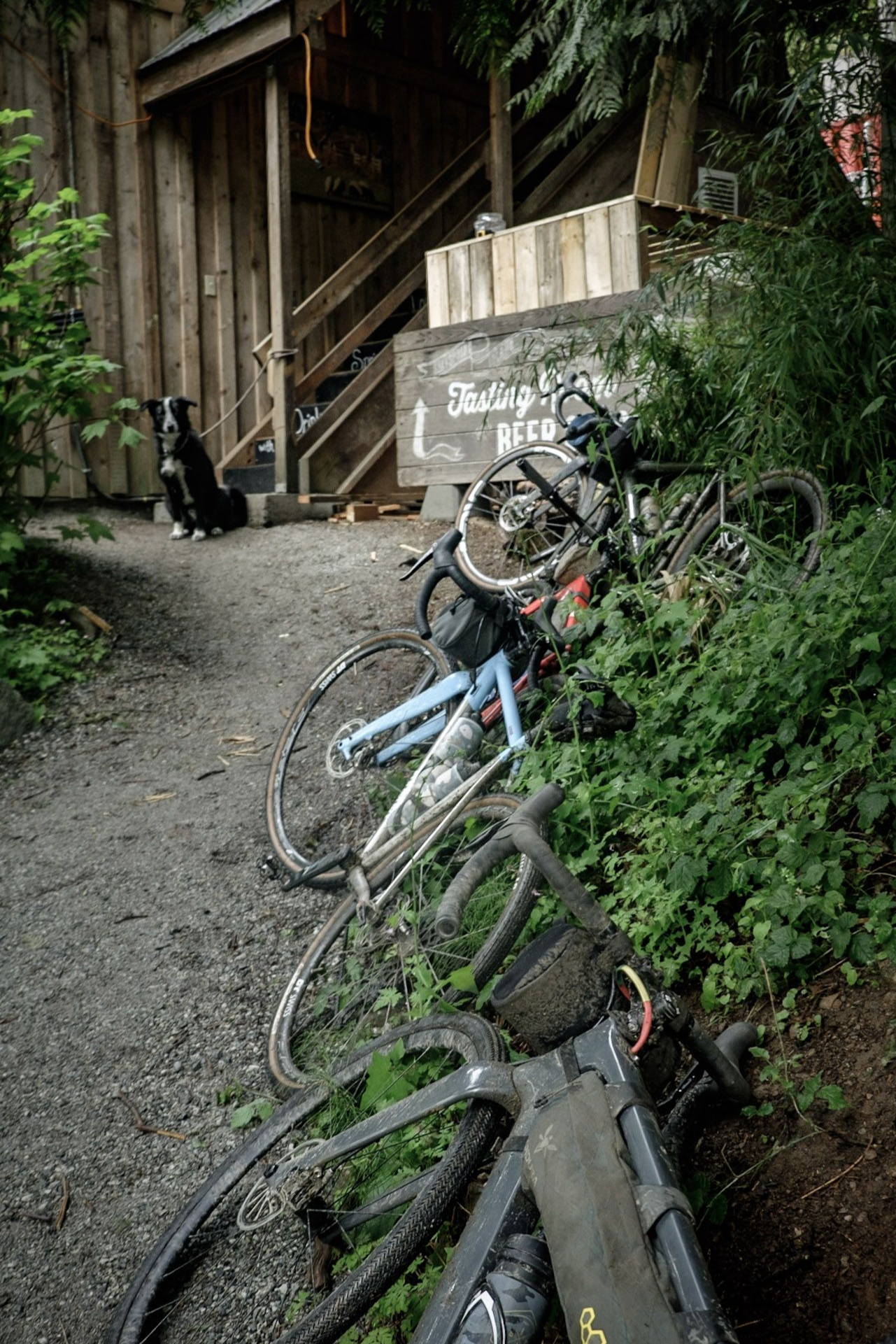 Salt Spring Island Ales. More conveniently located on our exit route than you could imagine.
Kind humans, excellent beer, and excellent dogs. Elapsed time 8:59:59
---
---
---