Get to know our product and service experts...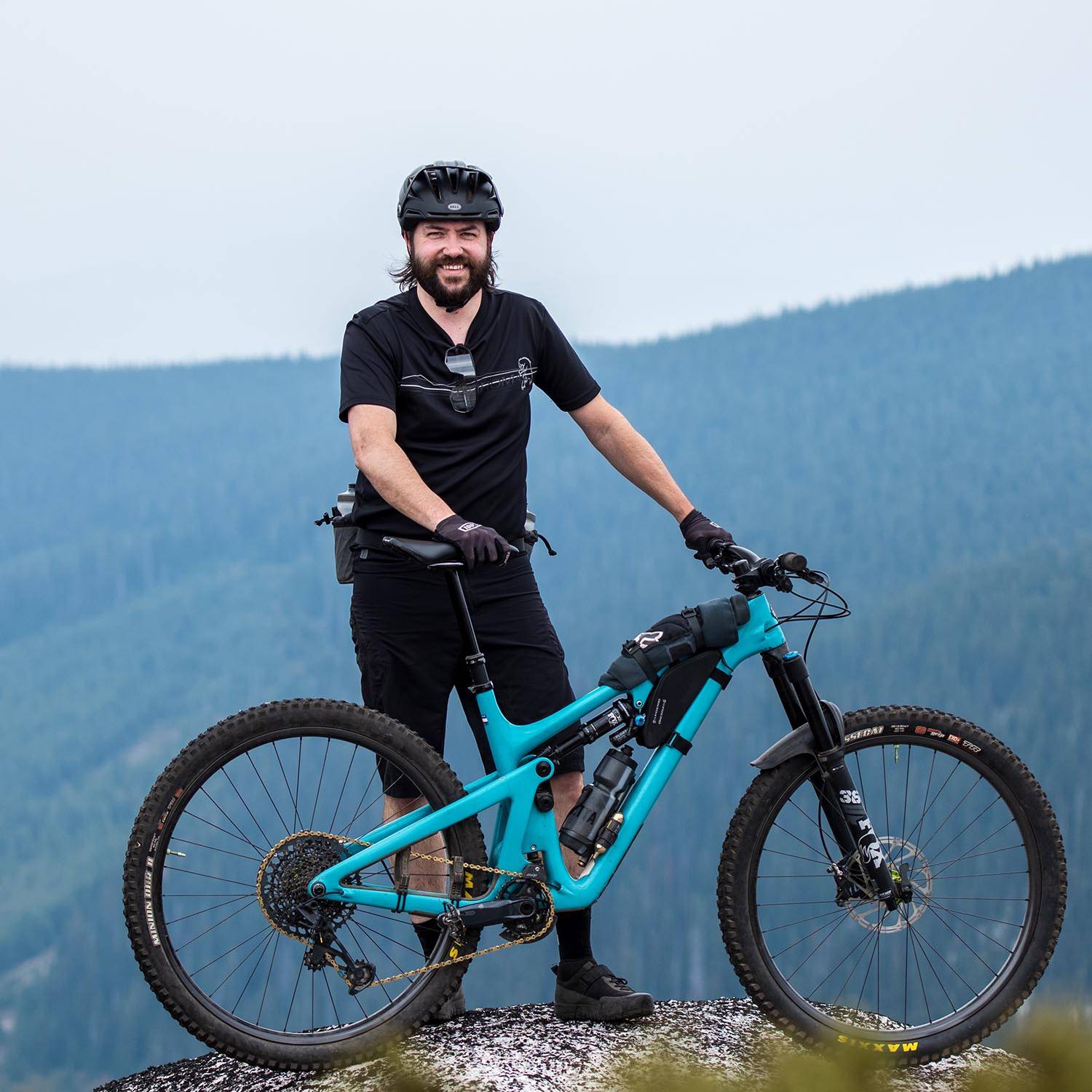 I was born and raised in Ontario and started mountain biking in the Don Valley in Toronto. Those roots have left a big impression on what I like to ride. I spent the last decade riding in Ontario and visiting the Sea to Sky area to ride every August for 4-8 weeks until 2019 when I moved to Kelowna. I just moved to East Vancouver in November of 2021.
I'm a big fan of long days in the saddle. The only way I shuttle or ride the lift is if I don't have an option! My ultimate trail is still the old stand-by Comfortably Numb in Whistler or heading up to the Chilcotins to climb alpine for days on end in the heat of the summer. I still remember the first time I crested Boney Elbows in Squamish like it was yesterday. Still blows my mind. If you're from Ontario, I did it all in The Don, but The Ridge is still my favourite. Nothing beats the summer hammerfest with 20 of your pals!
I'm on a medium Evil Offering these days. A few personal upgrades, mainly my We Are One wheelset. I wouldn't ride a bike without them! I've been fortunate to ride long term a lot of brands we have. It's a tie between the Evil Offering and the Yeti SB130 for my favourite bikes out there these days.
Favourite ride: Comfortably Numb, Whistler
Photo credit  https://www.jumpintoframe.com/