Get to know our product and service experts...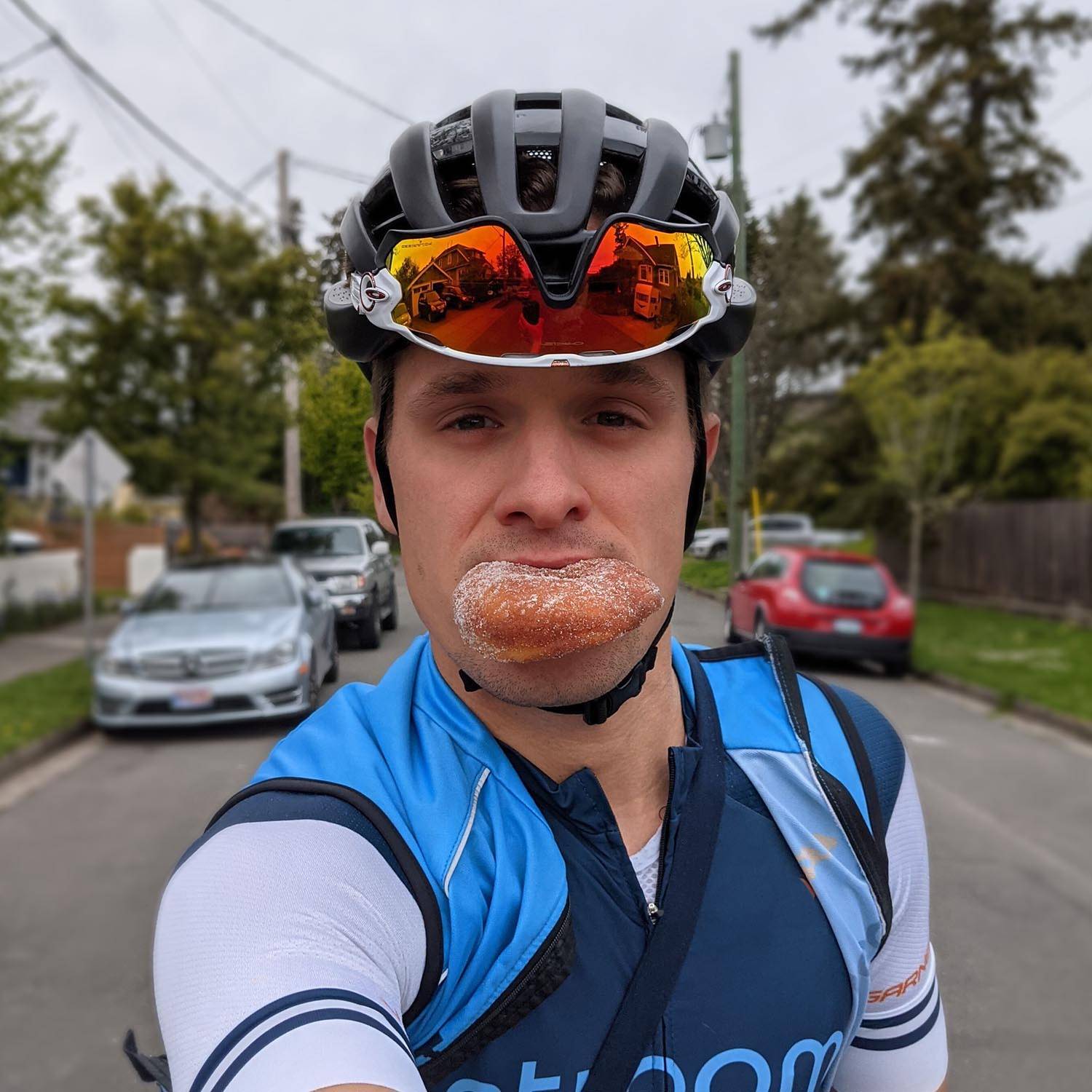 Hey - I'm Liam. I'm on the Rider Support team, based out of Victoria, BC. Though I love exploring the gravel FSRs of Vancouver Island, I spend most of my time on a bike riding with the legendary, fast-paced, pre-dawn Triple-Shot rides. The bike community on the Island is unlike anything else. The prospect of the punchy, group rides is made a little easier by the friendly people who accompany them. If you're in Victoria, be prepared to wave at everyone on a bike. It's the norm!
I'm particularly excited about the Hammerhead Karoo 2. Having previously lived in the Garmin, and Wahoo worlds, I have happily moved to using the Karoo 2 on every ride - I couldn't love it more. Happy to talk you through any and all of your questions about on-bike computers, and wearable ones too!
Favourite ride: the hilly but picturesque Munns Road loop through Gowlland Tod Park and Mt. Work. Only a hop away from downtown Victoria, you can't find a more beautiful, engaging, and challenging loop.